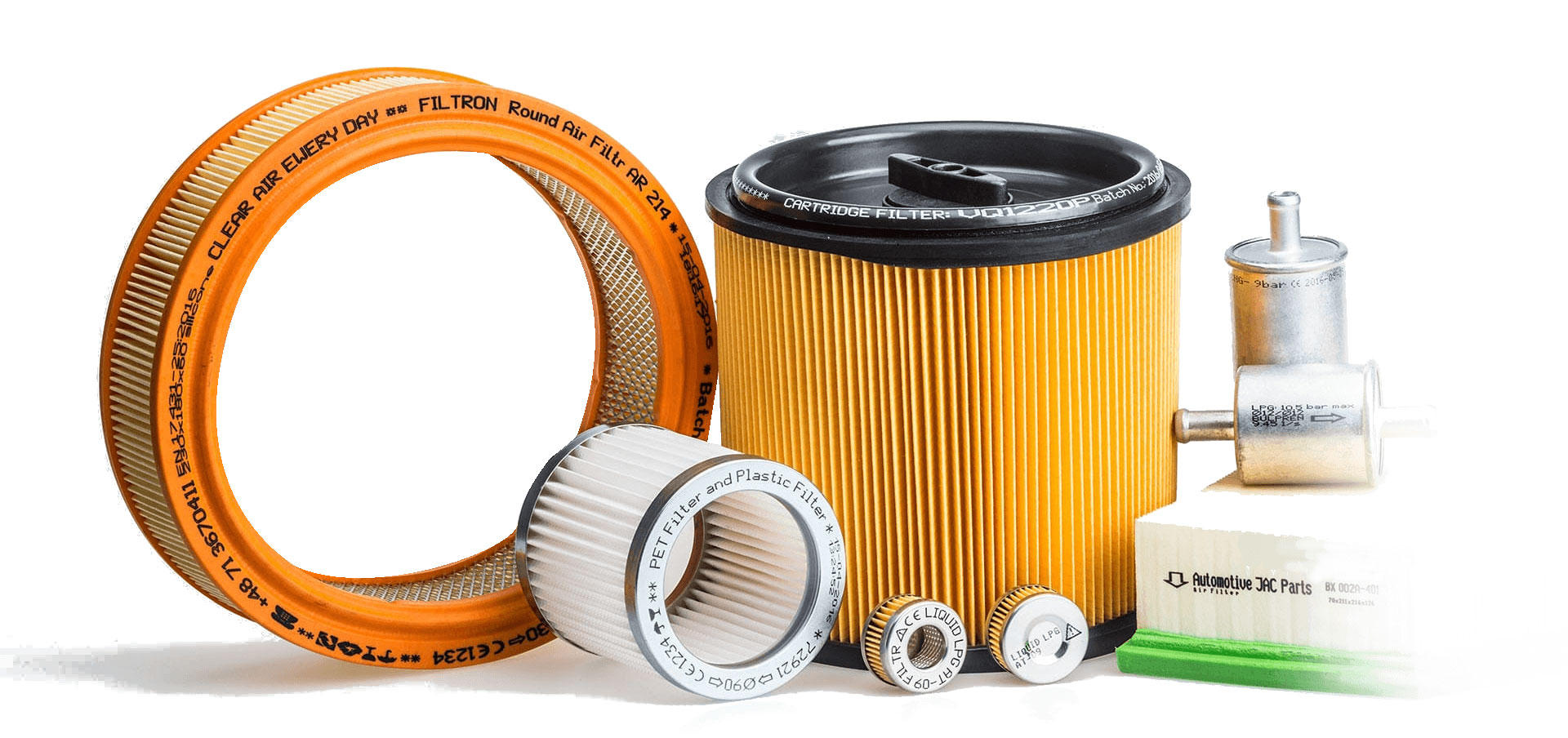 Small character printer, big power
CIJ – Continuous Ink Jet
The devices of the category "CIJ", which means "Continuous Ink Jet", are small font printers with a print height of 0.8mm to a maximum of 14mm. With a writing speed of up to 500 meters / minute (@Matrix 5×5), the devices are also suitable for use on fast conveyor belts.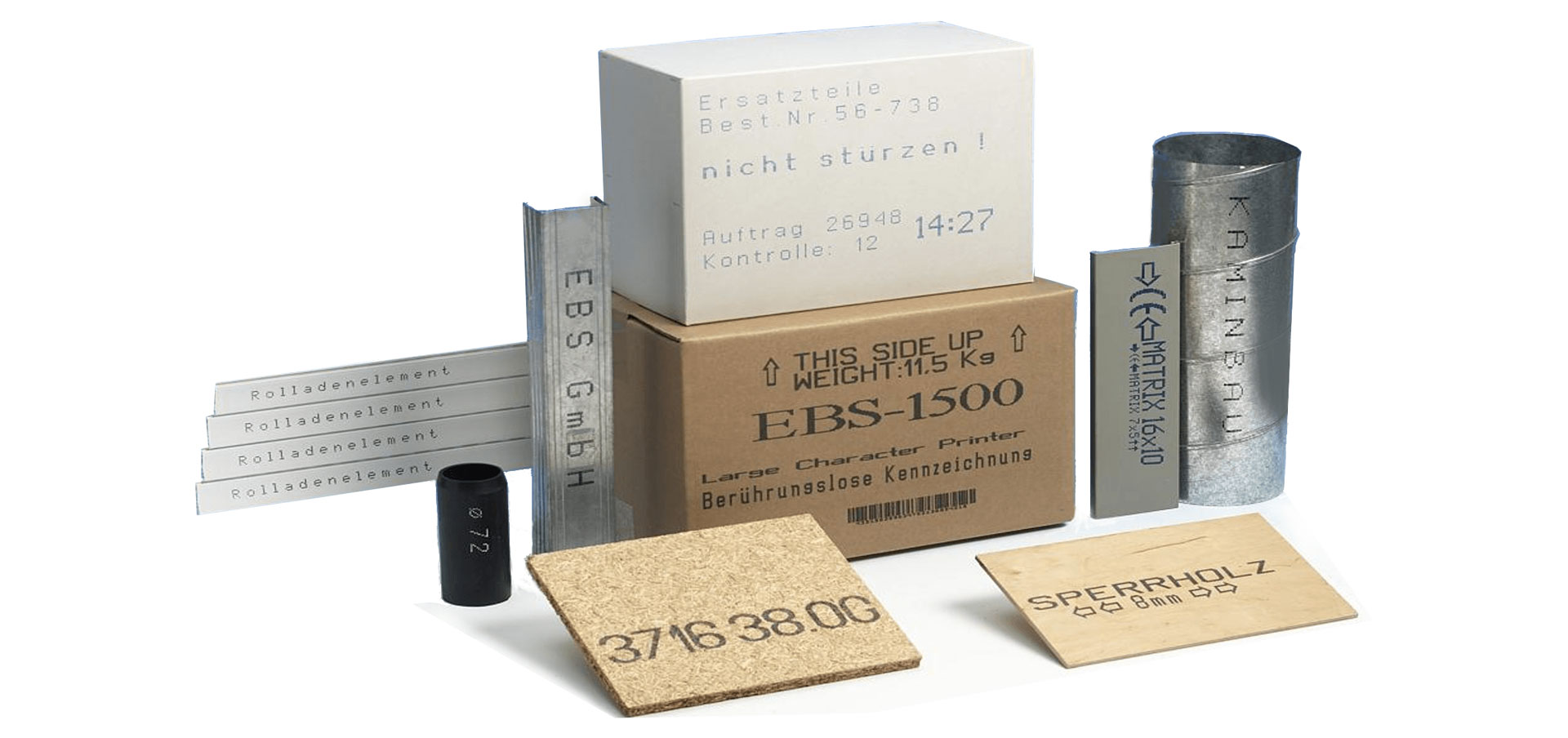 Drop by drop to the perfect result
DOD – Drop On Demand Ink Jet
The devices of the category "DOD" ("Drop on demand"), are big-font printers with a print height of 6mm up to a maximum of 115mm. With a printing speed of up to 120 meters / minute (@Matrix 16×10), the devices are also suitable for use on fast conveyor belts.
Completely mobile, full functionalities
Mobile – Ink Jet Printer
The mobile Handjet printers are big-font printers with a print height of 6mm to a maximum of 56mm. With a lightweight and unlimited mobility, the printers of this series are the more efficient option compared to roll-coders or stencils. With a very simple handling, the handjet is the perfect tool for a bunch of different applications!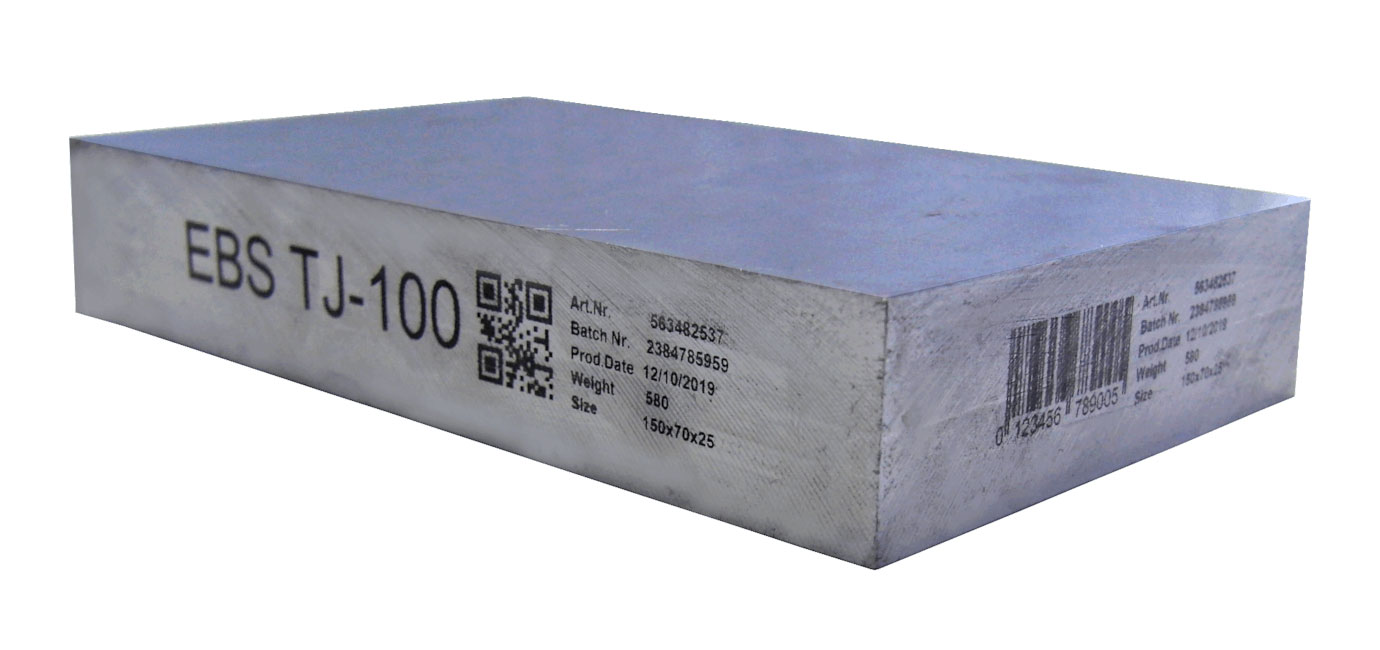 Small device - high resolution
High Resolution Printer
The devices in the "Hi-Res" category, i.e. "High Resolution", are printers that can print in a higher resolution than "normal" industrial inkjet printers. This means that you can print detailed barcodes and graphics as needed. An important fact is that you need no contact with the product to get a good result.
Marking systems from EBS
Irrespective of the various industries, marking systems must also be adapted to the nature of the individual products and the corresponding manufacturing process. This is the only way to ensure clear marking that is permanently good and quickly legible. For example, the porous surface of a Styrofoam cuboid poses completely different requirements than a product wrapped in bubble wrap. Particularly in the case of machine-readable markings such as data matrix or bar codes, precise alignment of the marking system to the respective product is very important, as this is the only way to ensure good readability. This is achieved in particular by using different inks, which are combined in different ways depending on the application, in order to achieve the best possible result on the substrate to be printed. Concrete lettering, for example, requires a different ink than food packaging. Dark backgrounds should be labeled with lighter pigmented ink, while particularly smooth surfaces should be labeled with especially fast-drying, high-adhesion ink. For this reason, in addition to our wide standard range, we also offer the option of searching for an ink that specifically suits your needs. Our trained specialist staff will be happy to advise you here.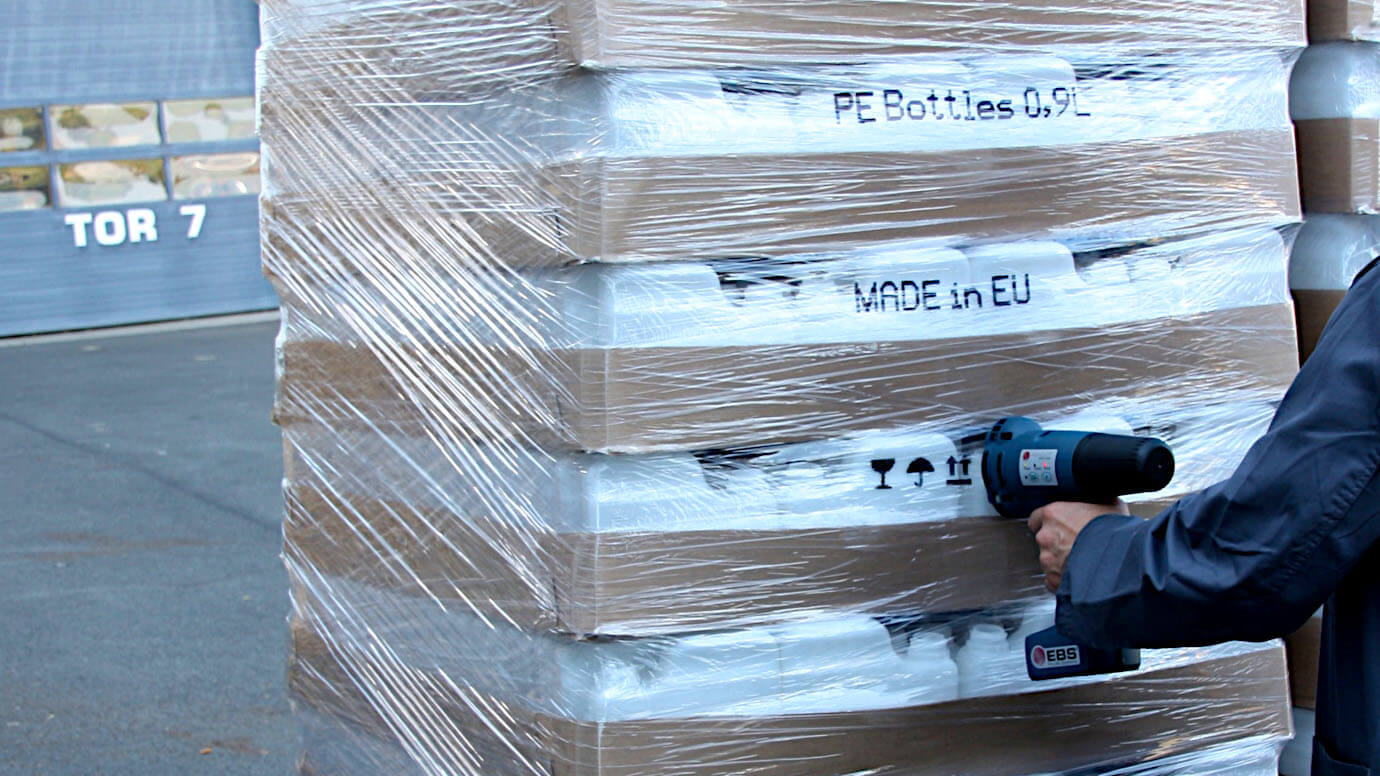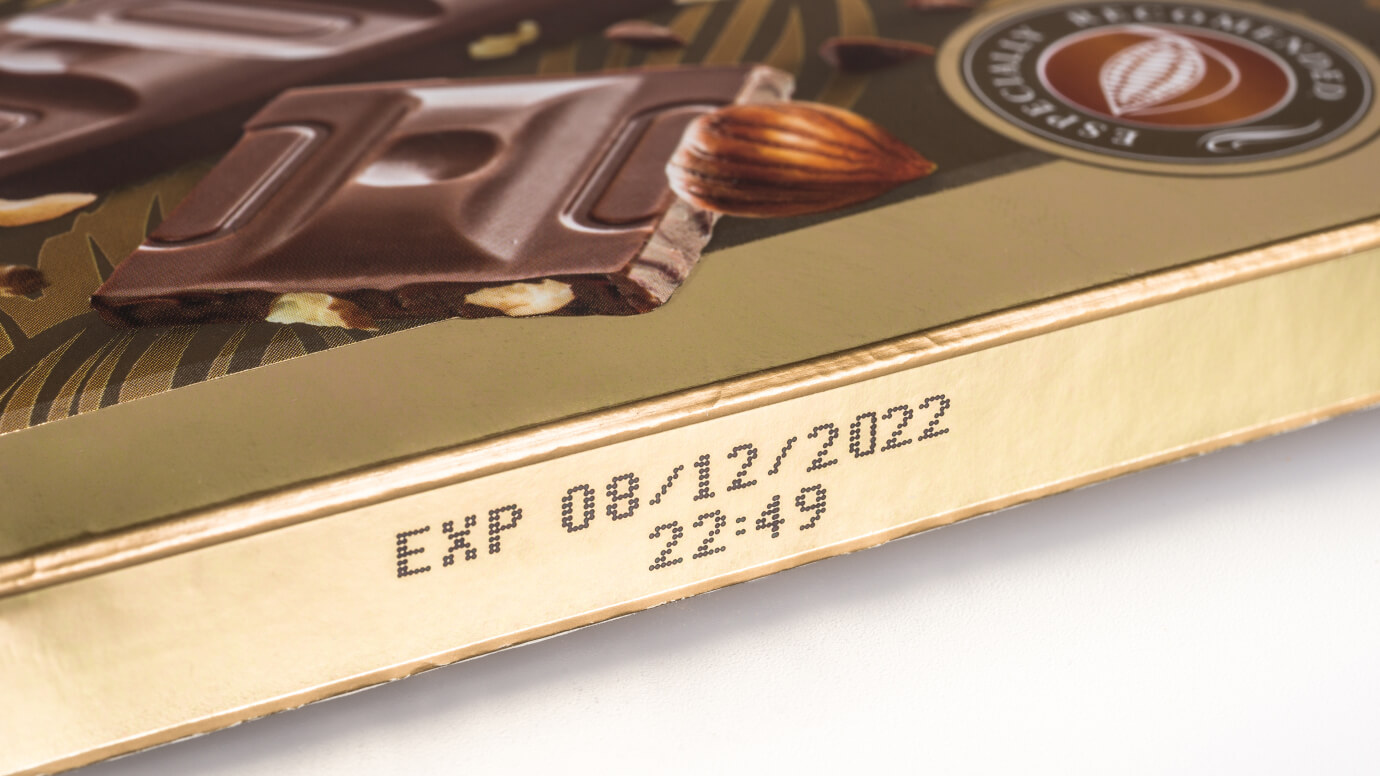 Efficient product labeling
In addition to the structure of the product to be printed, its shape is also decisive for the choice of the right marking system. This is particularly helpful for mobile product marking in order to always achieve a consistent print image. For this reason, we offer optional guide rails and guide rollers for our mobile marking devices, the Handjet EBS 250 and the Handjet EBS 260, which make handling even easier. This means that perfect product marking can always be achieved even on round or curved surfaces as well as particularly long marking distances.
However, the greatest challenge of the marking systems is their integration into the ongoing production process. Because only if all production and packaging machines within a production line work in the same cycle can smooth product marking and thus efficient production be guaranteed. Accordingly, the marking systems must be extremely fast, cost-efficient and robust in the face of malfunctions. For this reason, continuous development of product marking systems is of utmost importance. Our engineers are also constantly on the lookout for innovative ways to make our products even more efficient and reliable. For example, the latest generation of BOLTMARK ® II printers incorporates an automatic and intelligent system for reliable printer operation in the event of a power failure. In addition, this series is equipped with an integrated ink system that can be changed in 3 simple steps in less than a minute. The printing process does not even have to be interrupted, which in turn has a positive effect on the entire production process.