The labeling systems in the Drop on Demand (DOD) category are large character printers with a print height of 6mm to a maximum of 230 mm. These industrial printers have up to 64 nozzles that can be controlled individually. This makes it possible to mark a wide variety of products with text, graphics, barcodes and data matrix codes, among other things. Thanks to a writing speed of up to 120 meters per minute (@Matrix 16×10), the DOD printers are also suitable for use on fast conveyor belts.
Our DOD printers can be used in a wide range of applications, as the right ink is available for almost any surface. For example, marking concrete requires a different ink than marking food. Dark backgrounds should be labeled with light pigmented ink, while particularly smooth surfaces should be labeled with especially fast-drying, high-adhesion ink. This means that drop-on-demand printers can also be used without any problems in a wide range of industries.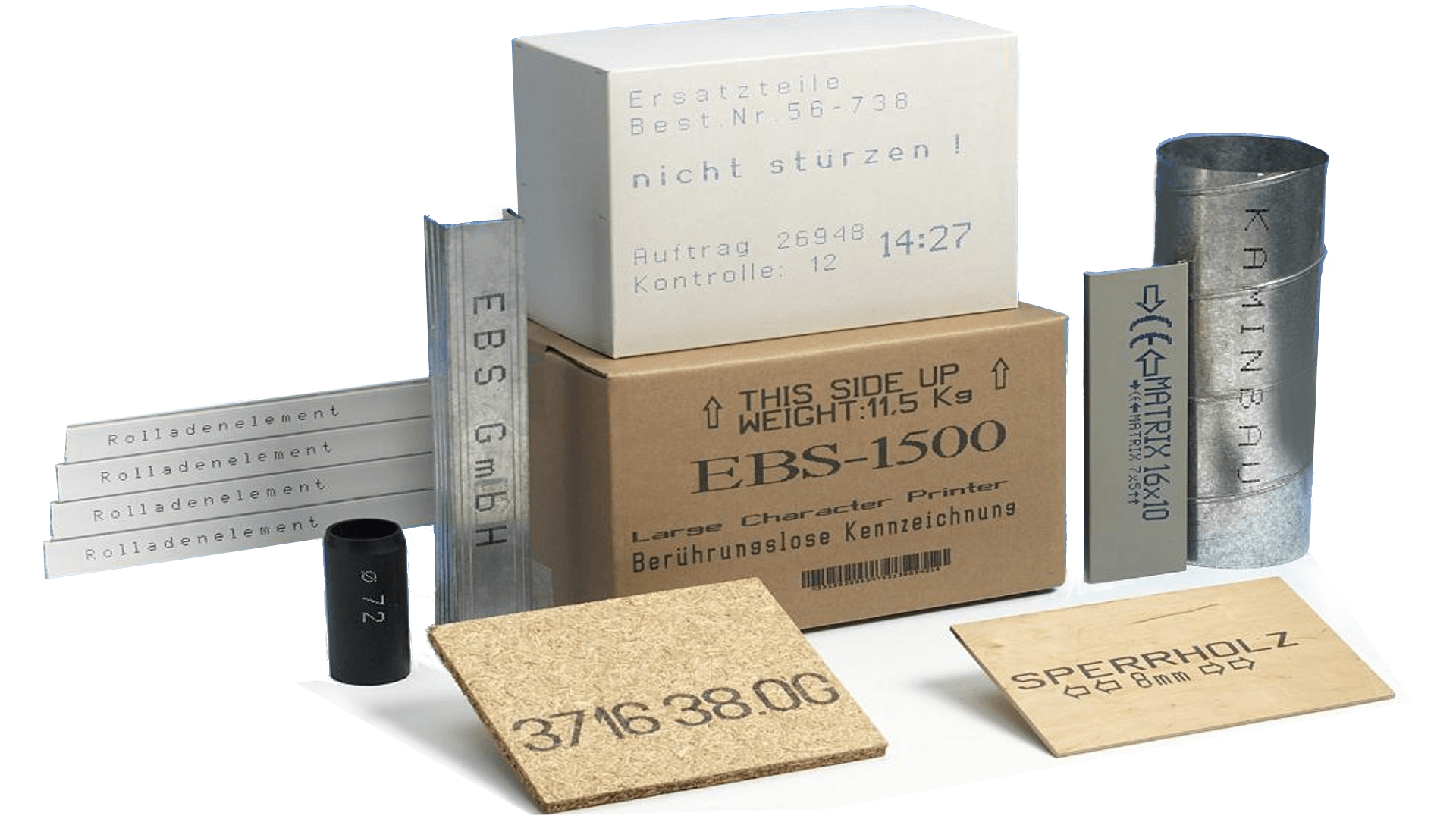 The PicAS EBS-230 is the smallest of our DOD (Drop on Demand) Ink-Jet coders. It fires out of up to 16 nozzles and it can print at a maximum speed of up to 60 m/min. The font height goes from 5mm up to 27mm. In addition a product sensor (photocell) is already included. The optional available touchscreen-terminal of the printer is easily unterstandable.
Our long-time proven EBS-1500 is one of the most reliable coders on the market. With it's almost trouble-free technology and the simple operation it is a real long-term investment. The printer can get equipped with a bunch of different printheads, optional from 16 nozzles up to 64 nozzles. Expressed in font height this means from 6 mm up to 230 mm.