The marking systems in the Continuous Ink Jet (CIJ) category are small character printers with a print height of 0.8 mm to a maximum of 14 mm. In these industrial printers, a continuous ink jet is divided into hundreds of thousands of droplets every second. These are then charged by a high-voltage field in accordance with the desired print image, deflected and applied to the object to be printed without contact. Thanks to a writing speed of up to 500 meters per minute (@Matrix 5×5), our small character printers are also suitable for marking on fast conveyor belts. The production process therefore does not have to be interrupted to achieve good product markings with texts, barcodes or simple graphics.
The described process is completely contactless and with the right ink, almost all materials can be printed and marked quickly and easily. As a result, CIJ printers can be used in almost any industry without any problems. For example, in the food industry, curved objects such as bottle necks or plastic cups can be perfectly coded with best-before dates thanks to non-contact printing. In addition, printers using the CIJ process generally deliver a more reliable print result than other devices using contact marking, even over longer operating times. Another advantage of non-contact printing is the ability to mark even fragile items, such as the shell of eggs.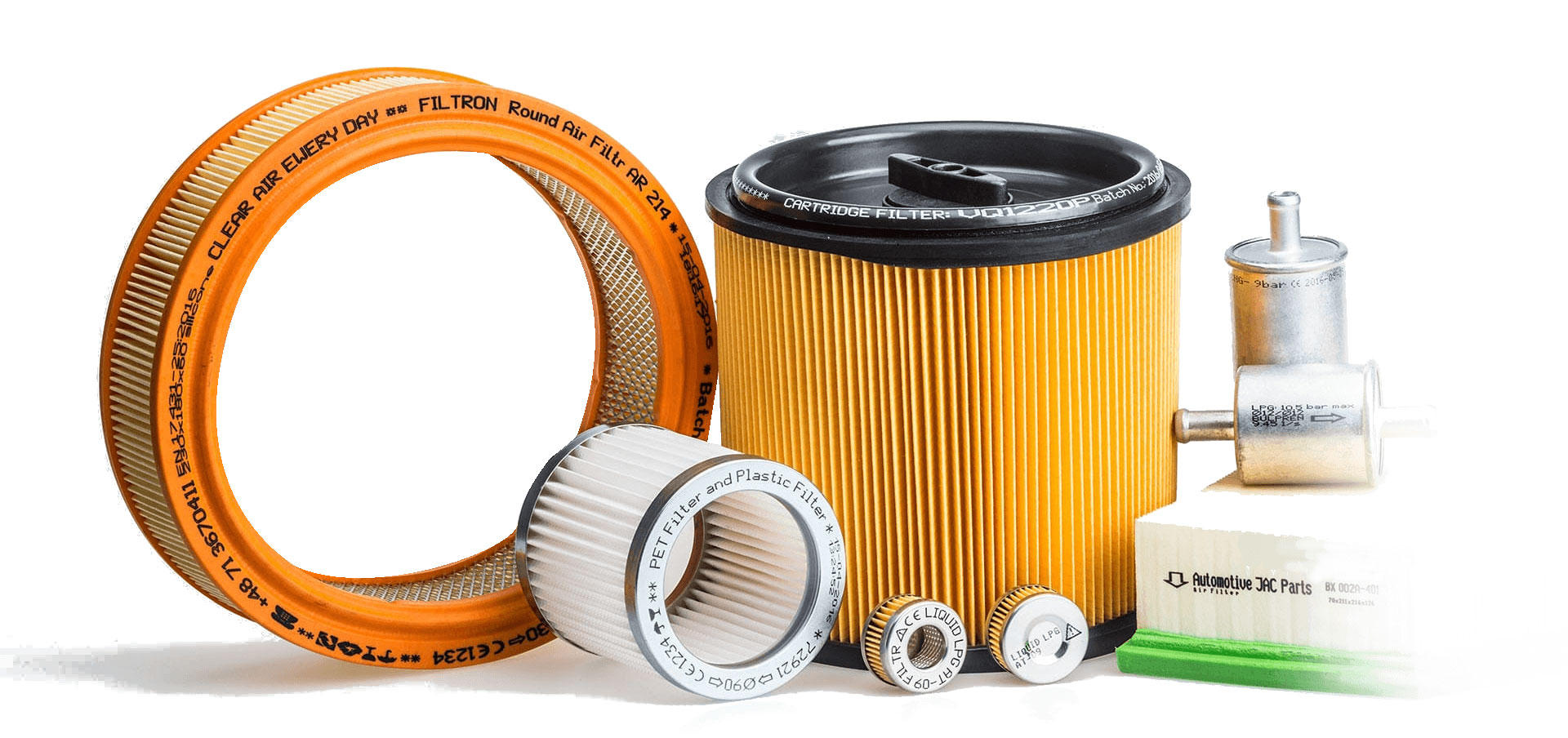 CIJ Lettering Systems
 Small character printer
 Contactless product marking
 print height 0,8mm – 14 mm
 Writing speed of up to 500 meters per minute
 Most common applications:

Barcodes, QR codes
Best before date (MHD)
Batch number
Our EBS-6600 is the first marking system from the brand new Boltmark II-series. It's an industrial single-head Ink-Jet printer designed for coding moving objects on a factory conveyor without requiring direct contact. It's able to print from 0.8 mm up to a maximum of 14 mm height with a max. amount of 16 dots [depending on text profile]. Optional the EBS-6600 has our newest feature called ACPS – no more printer-stops by power loss or carelessness!
The EBS-6900 is the big brother of EBS-6600 and comes with a bunch of new features. It is a single nozzle industrial Ink-Jet printer that can code on factory conveyors with a speed up to 500m/min [@ 5×5 matrix]. It has a print height from 0.8 mm up to 14 mm with a maximum amount of 32 dots. The biggest optional feature is our new ACPS – which means as much as no more blocked nozzles induced by power loss or carelessness!
EBS-6800P is the name of our coding system for pigmented inks. It's the only coder in the CIJ-portfolio which can work with these high contrast inks. The device is an industrial single-head Ink-Jet printer designed for coding moving objects on a factory conveyor without requiring direct contact. It has a print height from 1.2mm up to 14mm with a maximum amount of 32 dots. Like all of our new marking systems it needs no compressed air supply!
ACPS - Anti Clogging Power Supply
Worldwide innovation: for the first time in a Continuous Ink Jet Printer, a built-in automatic and intelligent system provides reliable printer operation in case of power failure. Should the power be interrupted for less than 30 seconds, the printer continues operating. If the supply is cut off for more than 30 seconds, the printer starts the automatic shutdown procedure including rinsing, to protect the tubes from dried ink deposits. As soon as the power is restored the printer is quickly operational again. The ACPS contains very long-lasting Super Charger Capacitors, not conventional accumulators. Charging lasts only around 2 minutes. The ACPS is available optionally (only for EBS-6600 and EBS-6900).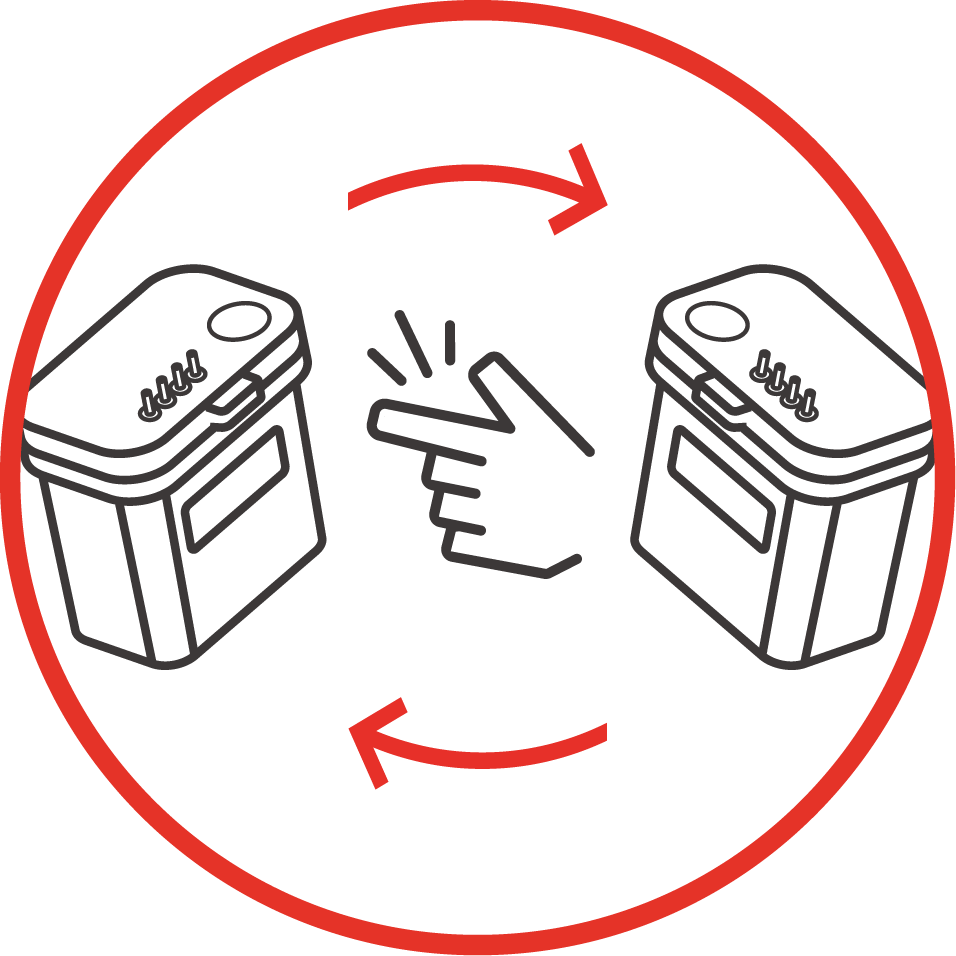 Simple maintenance - iModule®
The EBS BOLTMARK II series is fitted with an integrated ink system, which can be changed in 3 simple steps in less than a minute: Open the flap, remove used iModule®, insert new iModule ® – done! No technician and no tools needed. Equally, the quick change of ink and solvent bottles works in the same way. No interruption of printing, no unscrewing of the bottle cap and no dirty fingers: Remove the used bottle, insert the new one – click!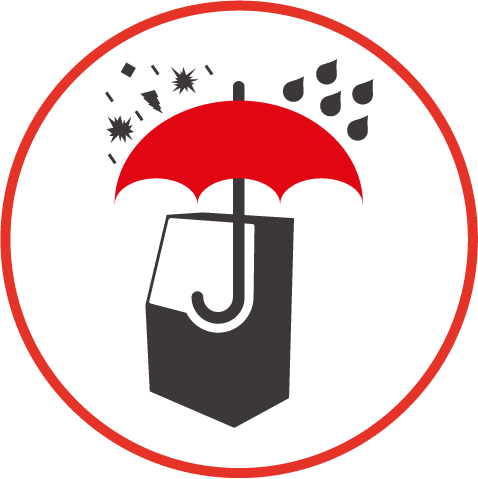 Protection class IP55 and IP65
IP55 available as standard or IP65 (optionally available) according to EN 60529 – high protection grade of the housing against intrusion of water and dust guarantees high reliability of the printer over a long period. Keypad, display and connectors are protected against chemicals and water spray.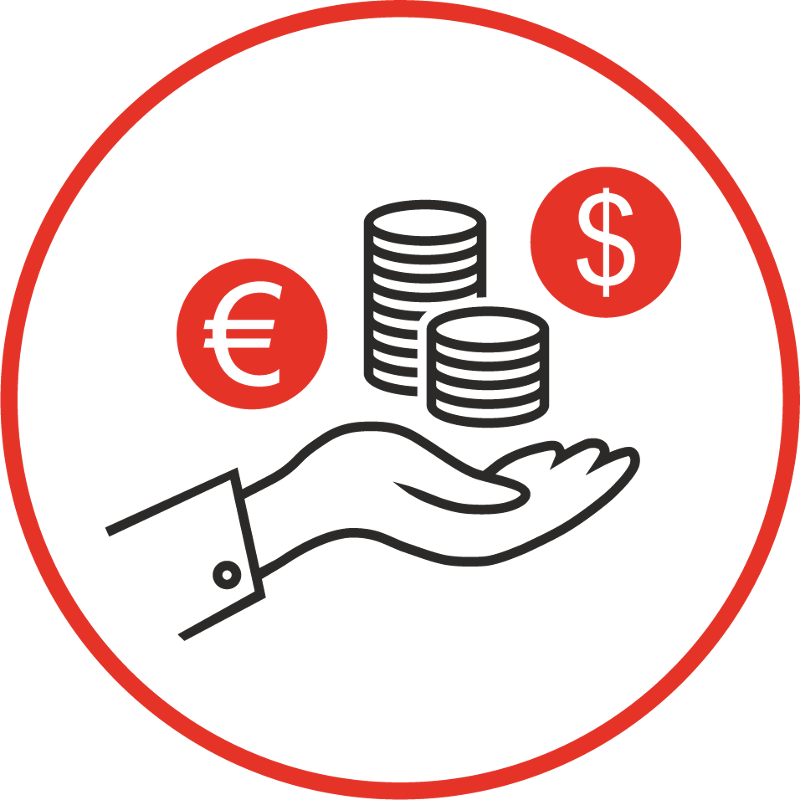 High efficiency
With a power consumption of only 19W, printer from the Boltmark II series currently are the most efficient inkjet printers on the market. Furthermore the printers are very economical in terms of ink and solvent consumption.
The use of marking systems on high-speed conveyor belts in particular presents many companies with major challenges. All systems must be networkable and coordinated with each other. In addition, speed is a high economic factor in industry, and seconds can be crucial. To ensure that products can be labeled without any problems, we are constantly working on further developing our labeling systems to make them even faster, more effective and more cost-effective. For example, in the new generation of our BOLTMARK ® II printers, our engineers developed an intelligent and innovative system that makes it possible to replace the integrated ink system in just 3 short steps without interrupting product marking.
Whether the print needs to succeed on metal, packaging or a porous surface. Our CIJ printers for product marking are up to any challenge. We will also find the right solution for your makes with one of our labeling systems.