PicAs
The ink-jet printer EBS-230 of the "PicAS"-series sets new standards in regard to configuration and cost-effectiveness of basic DOD (Drop on Demand) systems, which remain relevant to newest DOD systems. With a print height of 6mm up to 27mm (depends on selected version) and a print speed up to 60m/min the EBS-230 is the perfect marking system for small to medium production volumes.
Fast drying inks
The ability to use fast-drying inks on Ethanol-, Acetone- or MEK base provides a universal solution for various marking applications. No matter if the surface is made of cardboard, plastics, metal, glass or ceramics.
Degree of protection IP54 as standard
Trough a process of consistent development of the established line coder "PicAS" EBS-200 we created a totally splash water protected system which is also independent from external compressed air.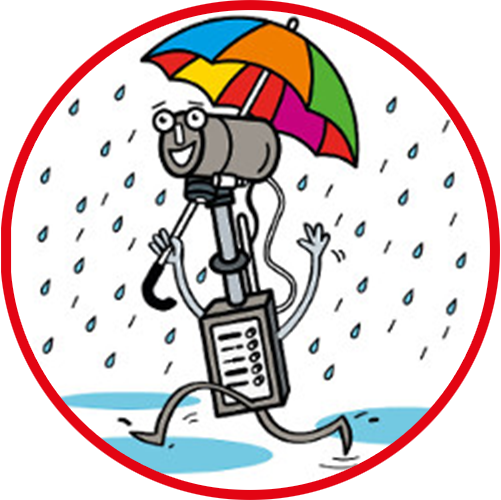 IP54 water- and dustproof from power supply to touchscreen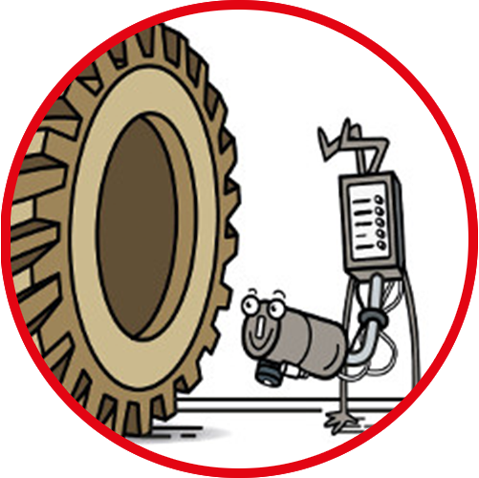 Modular design for bottom-up printing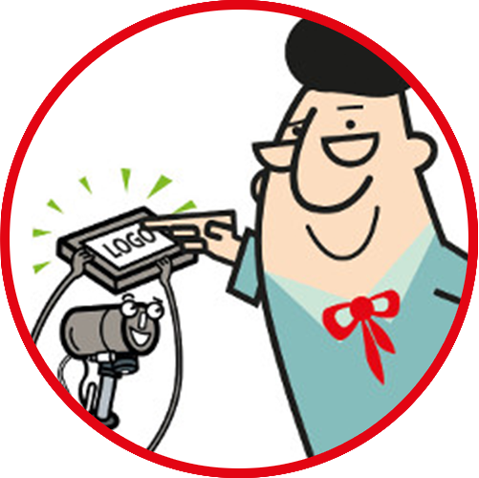 Graphic editor via touch screen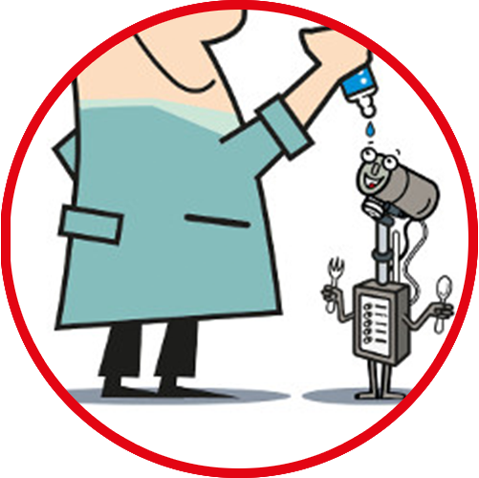 Savings of more than 60% ink compared to other printers due to special ruby nozzles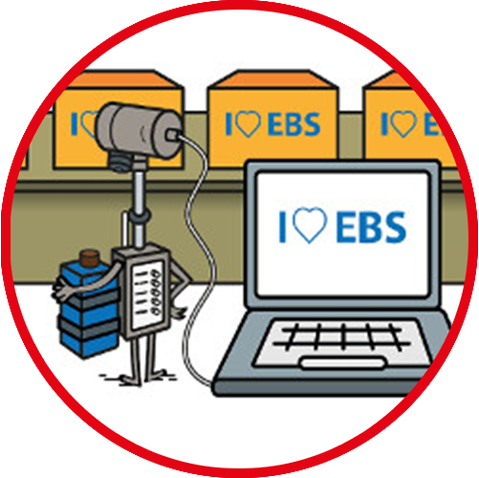 RS-232 real-time data and Windows-based editor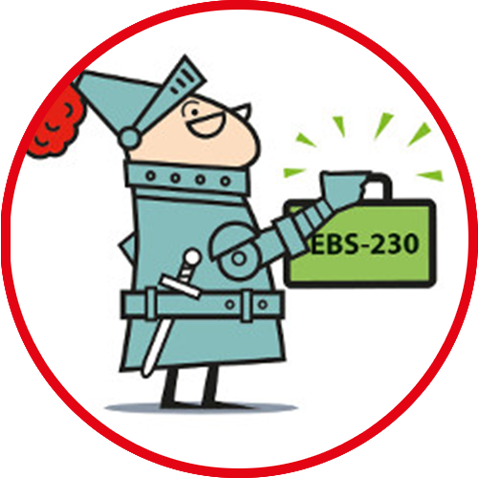 Elements of the printing system Printhead, junction box including power supply and photocell, USB cable from PC to EBS 230, 1L ink system, printhead holder, basic holder system, PC software and users manual on CD-ROM
Dimensions 
diameter: 70mm, length: 250mm – printer with connectors,
height: 250mm, width: 80mm, depth: 160mm – R230 cable distributor housing including cables.
nozzle diameter 150 µm
Weight about 1,6kg without fluids
IP protection class, printer casing IP54 (standard)
Printer position during printing any
Printhead position during printing any
Distance from the printhead to an object from 0 to 30mm
Connections RS-232 (adapter cable available)
Terminal optional terminal "T200" with integrated bitmap editor for creating individual logos, setting parameters and message management
Ink It is made on a base of ethanol, MEK, Acetone or water and in various colours (e.g. white, yellow, blue, green, red and black).
Ink bottle capacity 1 litre
Ink consumption 1 litre of ink per >2 000 000 characters (with 7×5 dot matrix).
*) note – the manufacturer reserves the right that:
the range of available features, options and printer parameters may vary and depend on the option you have negotiated
Enviroment working temperature from
+5 to +40°C (from 41 to +104°F)
storage temperature range (long term) -10 to +45°C (from 14 to +113°F)
Humidity up to 95% without steam condensation – for temperatures above the dew point (operation in rainfall is possible provided print surface is dry).
Protection class
IP54 protection

Ingress of dust is not entirely prevented, but it must not enter in sufficient quantity to interfere with the satisfactory operation of the equipment.
Water splashing against the enclosure from any direction shall have no harmful effect, utilizing either: a) an oscillating fixture, or b) A spray nozzle with no shield.
Power supply
IN: 100-240 V~, 50-60 Hz / 0,66-0,34 A
OUT: 24V , max. 1A (power pack integrated with R230 cable distributor)
Compressed air supply not required any more
Required inactive time none, the device can rund uninterruptedly for 24 hours
Print height: variable
12mm for a 7-nozzle printer,
27mm for a 16-nozzle printer;
Standard printhead:
tilting printhead:

6-12mm for a 7-nozzle printer,
6-27mm for a 16-nozzle printer.
Number of nozzles 7 or 16
Number of texts 1 to 30 Texts are loaded to the printer via a PC or T200 terminal
Graphics Ability to edit and print text and graphic symbols with the application of Windows® fonts (True Type fonts) as well as with a bitmap editor, as standard.
Maximum print rate 600 rows/s (at Resolution=60dots/dm, Shift=60m/min, Intensity: 50)
Maximum number of characters in a text 1300 (includes controller characters for built-in fonts)(!) Number of characters entered from Windows®fonts is limited – depending on the type and size of a font.
Timing internal generator or shaft-encoder (for varying speed conveyors)