Cell phone drawn. Camera on. And the QR code is scanned. Since the Corona crisis of the last 2 years at the latest, every child probably knows this square code. They really did hang almost everywhere. But what can these characters actually do?
As Aristotle already said, "The beginning is half of the whole." So let's first take a brief look at the history of the QR code. Developed in the early 1990s, the QR code was intended to serve as a marker for certain parts and components of an automotive supplier. As the name QR (meaning Quick Response) already reveals, the idea is to be able to access digital data as quickly as possible. To do this, the relevant data is first converted into a binary code and then output as specially arranged white and black squares. The typical QR code, as we all know it. The three larger squares on the outside indicate the orientation of the code. This means that it can be read optimally from any angle.
We could now delve deeper into the matter and explain exactly how these codes are created or decoded again from a technical point of view. But even if we really have a lot of expertise, this is beyond our horizon. So let's take a look at where these codes can be used.
Even though the code versions are numbered according to the number of pixels used and the largest possible code consists of 177×177 pixels, this has no influence on the actual size of the printout. From really small components to entire house facades, the QR codes can be applied almost anywhere. Only the reading devices might reach their limits due to various sizes, since the code must be picked up in its entirety.
When printing the QR code, the most important thing is the contrast and a clear print image. High-resolution marking devices are best suited for this, such as our EBS PJ-1000, which enables QR codes to be printed in no time at all. The same applies to our CIJ systems (small character printers). With them, the smallest markings can be printed contact-free on the corresponding product. But also our mobile as well as stationary DOD systems (large character printers) can be used for printing QR codes. With the appropriate ink, for example, even larger cartons or other packaging can be printed flawlessly.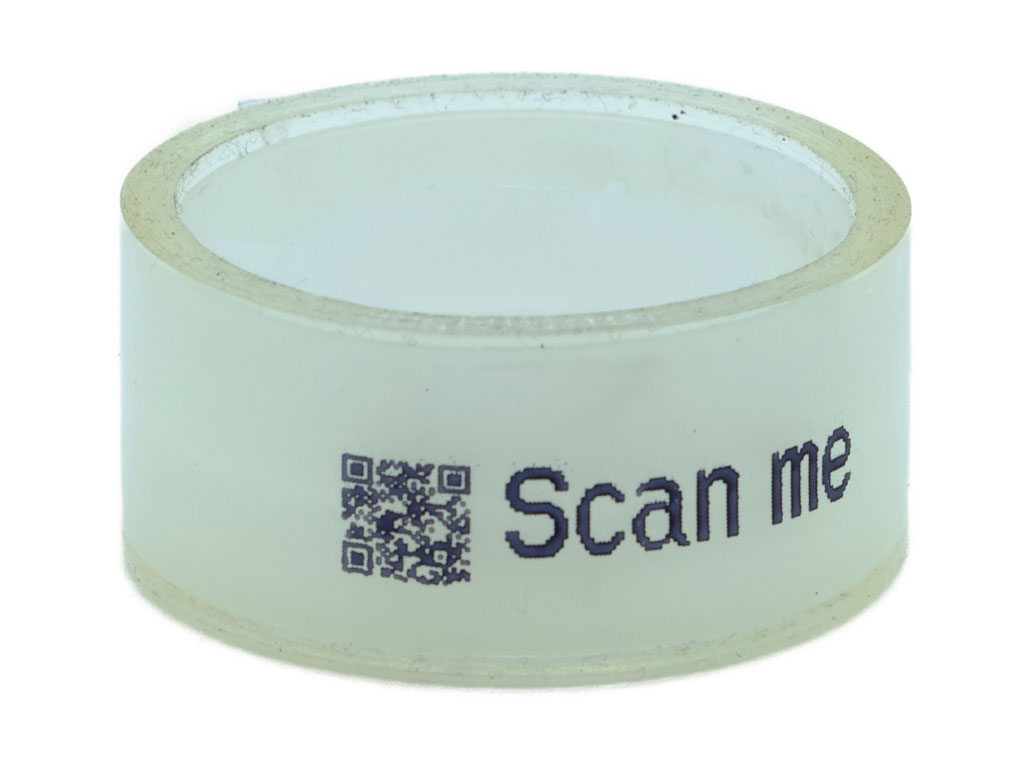 QR codes are probably most frequently used in logistics, even in the spirit of their original idea. And while smaller and smaller components are being produced, but more and more information has to be applied to the product at the same time, the QR code is the perfect solution. It can transmit 10 to 100 times as much data as a conventional barcode. Complete traceability is thus much easier to achieve. But a product doesn't even have to leave its own factory. Already in the production process, items can be routed accordingly according to their imprinted QR code.
But 2-D codes are not only popular in the industrial sector. At bus and train stops, for example, they direct people to a digital timetable, while visitors to museums can use QR codes to obtain interesting information or audio/video files about an exhibit. At trade fairs, admission tickets are increasingly being provided with corresponding codes and thus serve as a digital business card. This not only saves time in evaluation, but also quite a lot of paper, which in turn benefits the environment. There are even games where you hunt for the QR codes, similar to geocaching.
Even the advertising industry has already discovered the QR code for itself. Be it as a link to further information or product videos that are supposed to support the customer in choosing the right product. Or even as a direct link to a competition or a suitable app. Actually, everything is possible here. And that's exactly what makes QR codes so versatile and practical. Sometimes you are just one imprint away from offering added value to your customers or your own production.